Checkout


Basket Empty
WP Racing is one of Europe's largest independent race fuel and lubricant suppliers, providing a number of high profile Championships with the highest quality race fuels and lubricants and trackside testing services.
We are licensed sellers of:
Panta race fuel
Mobil 1 lubricants
Elf racing products
View all News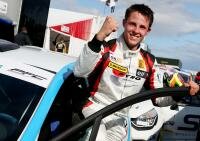 After a sensational season spanning more than six months, the 2014 Courier Connections Renault UK Clio Cup reaches its excitement-filled conclusion at Brands Hatch Grand Prix Circuit next weekend, 11th/12th October, where an intense three-way battle is set to determine the new champion.

WP Racing were fuelling the British Superbike's at Assen last weekend which produced some dramatic action which saw more than one title contender crash out.

Dagenham racing driver Dan Holland will graduate into the Courier Connections Renault UK Clio Cup at Rockingham International Super Sportscar Circuit next weekend, 6th/7th September, for an initial one-off foray into the Dunlop MSA British Touring Car Championship support category.

Brands Hatch will host the penultimate round of the 2014 Avon Tyres British GT Championship with thrilling battles in store in GT3, GT4 and the Blancpain Gentleman Driver Trophy across two hours of race action on August 31.